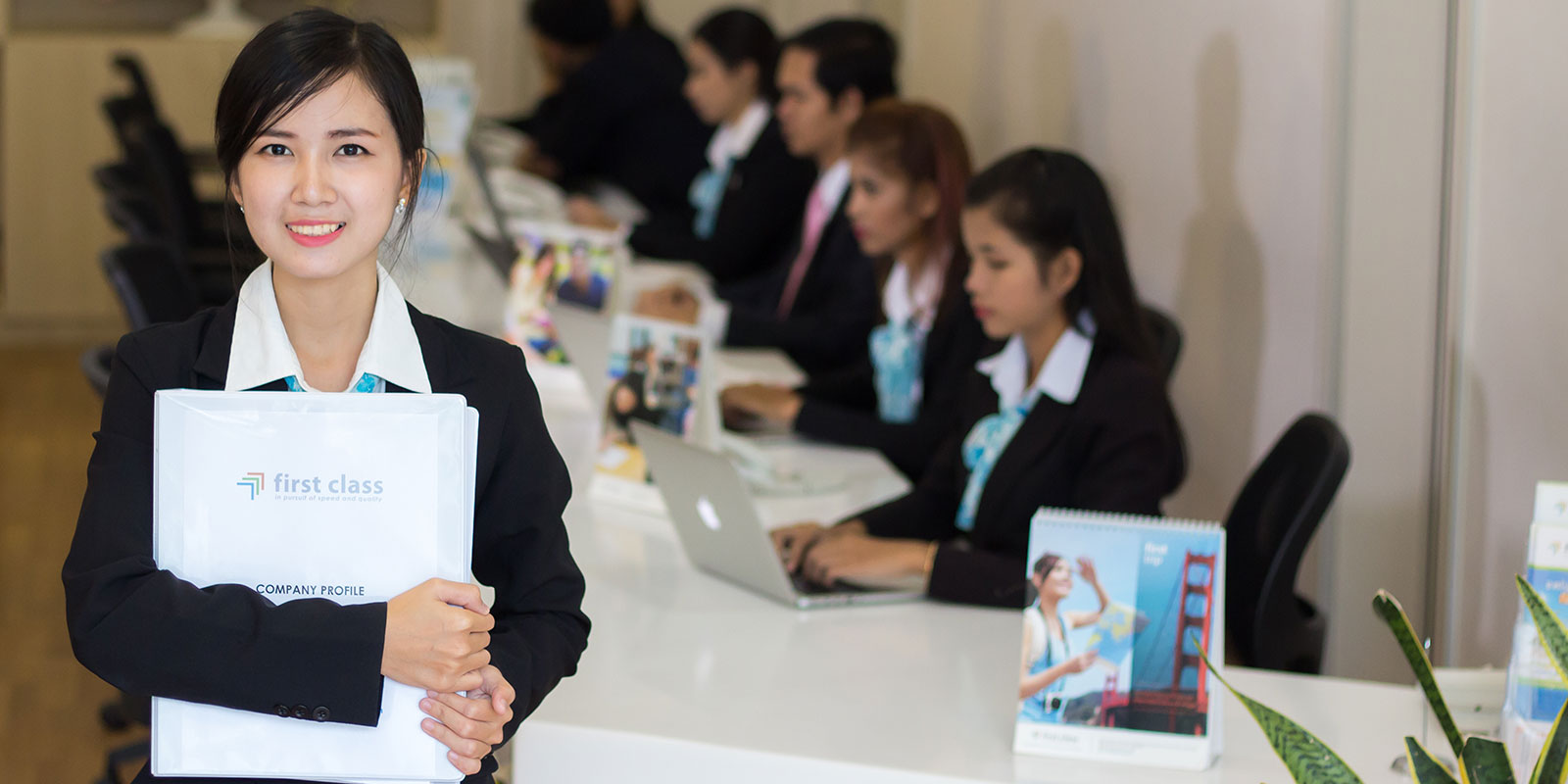 TESTIMONIALS
Very Satisfied
They've responded quickly and effectively to the translation requests we've sent them, despite the volume and tight deadlines they've received. They delivered the documentation ahead of schedule. We are very satisfied with the work  -  Mr. TEP Sophoan
Membership Services Manager / CAMFEBA
Dependable Quality
First Class service and quality is dependable. We will continue the assignment with them in the future  -  Ms. Thea Sophy
Project Officer-Outreach / ILO
Speed
Our team delivers fast. Documents with four pages or less will be readily translated to Khmer or English within a day or even at the same day, if required. To find out how many days your translation will take, please contact us.
Quality
After the actual translation by a qualified and experienced team of linguists, the documents will be crosschecked by a reviewer and proofread by a native speaker of the respective language. All linguists in our team are professionally trained.
Customer Care
All customer needs are taken care of by a well-trained Customer Service team. We put ourselves in our customers' shoes to understand your real needs and to provide proper individual solutions for each client.
Competitive Rates
Our rates comply with the local market prices. To find out more about the price range for standard services, see our rates for translation, interpretation and visa consultation.
Police Clearance Issuance
On your behalf, we make the request for your Police Clearance in Cambodia easy, quick, convenient, and cost-effective.
Explore
How can I send my documents?
You can send by email, chat, or direct visit.
How can I receive the physical copies?
You will receive either scanned certified copy, certified physical copies, or both. If you're in Phnom Penh, on eligible order, the physical copies can be delivered to you. If you're in a province, the physical copies can be delivered via courier, while you can pay for the small fee.